Rohan Educational Solutions takes pride in offering a wide range of cutting-edge cables tailored for all your telecom network needs. Our diverse cable portfolio encompasses various types and designs to cater to different customer requirements. Allow me to provide you with an improvised summary of our offerings
Unitube Cables:
We provide Unitube cables capable of accommodating up to 24 fibers. These cables are designed to deliver optimal performance and efficiency for your telecom network.
Loose Tube Cables:
Our Loose Tube cables support fiber counts of up to an impressive 432. These cables are designed to provide robust protection and flexibility, making them ideal for demanding environments.
Ribbon Cables:
For projects requiring a higher fiber count, our Ribbon Cables are the perfect choice. With an astounding capacity of up to 576 fibers, these cables offer excellent space efficiency and ease of installation.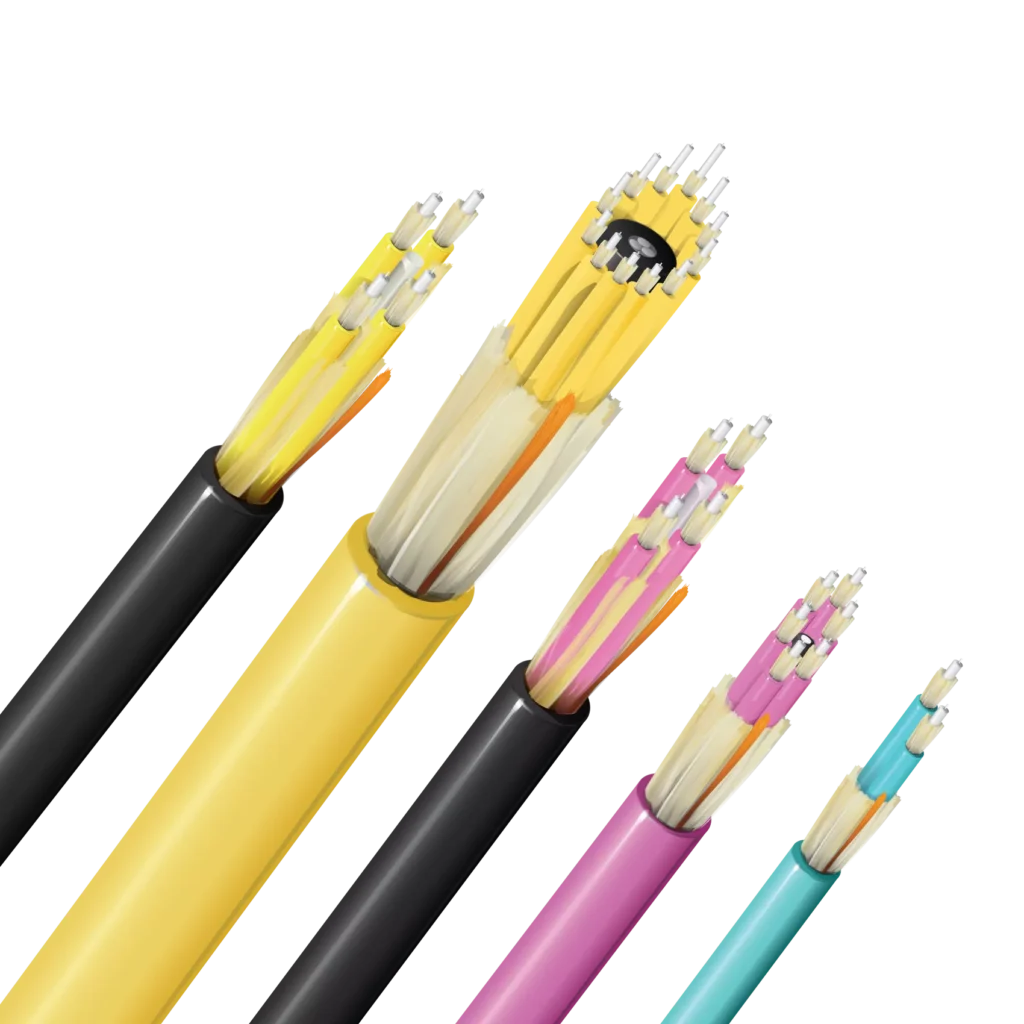 At Rohan Educational Solutions, we understand that every telecom network has unique requirements. That's why we offer a variety of design constructions to cater to your specific needs:
DUCT Cables:
Designed for underground installations, our DUCT cables provide reliable connectivity while withstanding the challenges posed by harsh environments.
ARMOURED Cables:
For enhanced protection against physical damage and external elements, our ARMOURED cables are the go-to option. These cables are engineered to ensure maximum durability and security.
ADSS Cables:
When it comes to aerial installations, our ADSS cables shine. Using advanced All-Dielectric Self-Supporting technology, these cables offer exceptional strength, minimizing the need for additional support structures.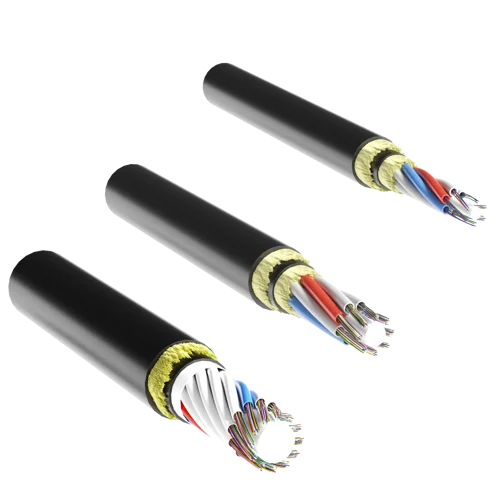 Rohan Educational Solutions is committed to enabling Fiber to the Home (FTTH) connectivity. We provide top-notch cables specifically designed for FTTH constructions. With our FTTH cables, you can seamlessly deliver high-speed internet and other services directly to residential homes, ensuring an unmatched user experience.
Fiber Types:
Our cable offerings encompass a wide range of fiber types to meet diverse network requirements:
Single Mode Fiber: Choose from a selection of single-mode fibers such as G652B, G652D, G655, and G657. These fibers enable long-distance transmission and are ideal for applications that demand high bandwidth and reliability.
Multi-mode Fiber: We offer multi-mode fibers, including OM1 (62.5/125), OM2 (50/125), OM3 (50/125), and OM4 (50/125). These fibers are suitable for shorter distance applications and support high-speed data transmission within local networks.
With Rohan Educational Solutions, you can trust that our cables are designed with precision and manufactured using the latest industry standards. We strive to provide you with the most reliable and efficient solutions for your telecom network infrastructure.