At Rohan Educational Solutions, we understand the importance of providing complete solutions for fiber optic networks. In addition to our extensive cable offerings, we also offer a range of enclosure solutions designed to protect and terminate your fiber cables.
By offering a comprehensive range of enclosure solutions, we enable you to choose the right option based on your specific requirements. Whether it's rack mount enclosures for server racks, wall-mount enclosures for space-saving installations, or outdoor enclosures for extreme conditions, our solutions are designed to protect and secure your fiber cables effectively.
Here are the key enclosure options we provide
Rack Mount Enclosures and Splice Trays:
We offer rack mount enclosures that seamlessly integrate into your server racks. These enclosures are designed to efficiently manage and protect fiber cables within the rack environment. To ensure organized and secure cable management, our rack mount enclosures are accompanied by splice trays, which provide a neat and reliable solution for splicing and organizing fiber connections.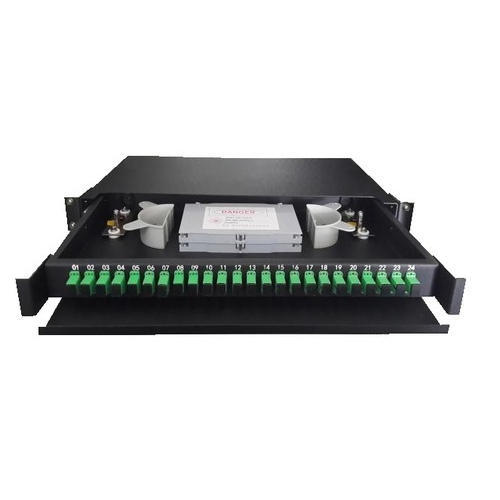 Wall-Mount Enclosures:
Space optimization is crucial, especially when it comes to telecom infrastructure. Our wall-mount enclosures are specifically designed to save valuable space while offering robust protection for your fiber cables. These enclosures can be easily mounted on walls, ensuring convenient access and efficient cable management. Whether you need to deploy fiber connectivity in offices, data centers, or any other space, our wall-mount enclosures are an excellent choice.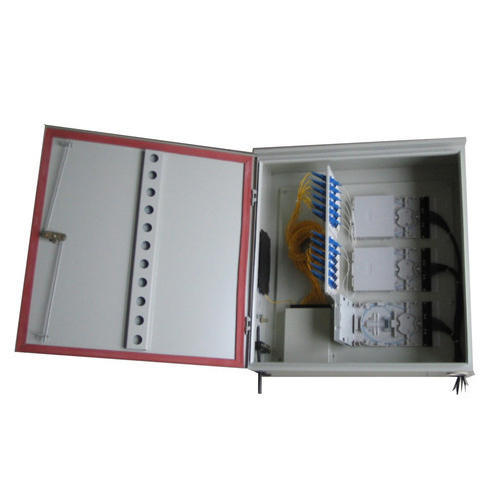 Outdoor Enclosures:
For fiber optic installations in outdoor environments, we provide rugged and weather-resistant outdoor enclosures. These enclosures are engineered to withstand extreme conditions, including temperature variations, moisture, and UV exposure. By ensuring the integrity and protection of your fiber cables in outdoor settings, our outdoor enclosures offer reliable connectivity and longevity.